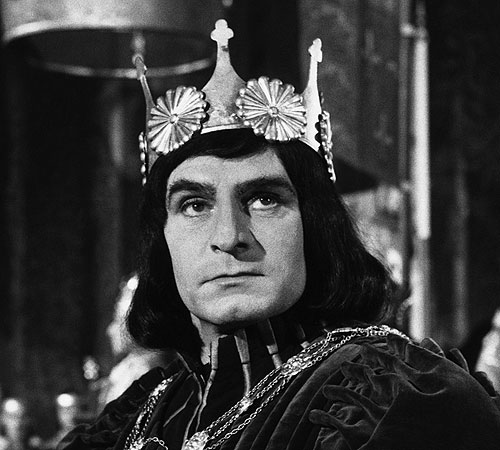 We here at Awkward Haiku, do solemnly pledge to read 5 Shakespeare plays over the course of this upcoming winter, and write about them.
Why? Well. We believe in Canons here (they're real. they're like cannons but with one fewer n). We haven't read any Shakespeare since High School, and think it's important to reacquaint ourselves with the central literature of the English speaking world.
So every 2 weeks we'll read a new play. During the two weeks one of us will write about it, shoot videos about it, and record radio shows about it.
We're starting with
Richard III
. Read along with us! It'll be fun. A prize will be given for pictures of readers holding copies of the plays of the week.
And of course, please suggest away. This is a community effort. Want to read
A Comedy of Errors
next? (I do!) Let us know, we'll do it.
Troilus and Cressida
? (I hope not) Let us know. It's the canon. There are entertaining and good things to be found in any of them. Except for Timon of Athens. Who cares.
Our first post on the subject will come next Tuesday (the 17th).
Until then, enjoy Peter Sellers performing "A Hard Days Night" in the style of Olivier's Richard III.
*Note, we may get bored and not do this. It is after all just a way for me to reread Richard the Third and write about it. It may go no further. You have been warned.